Group Facilities
The JPL Electrochemical Research, Technology, & Engineering Group maintains extensive, end-to-end capabilities for developing new battery, supercapacitor and fuel cell materials and components, incorporating them into prototype cells, and testing them over a wide range of conditions. In addition to cell and battery level testing, our group maintains a full range of analytical capabilities for conducting fundamental electrochemical measurements, including potentiostats/galvanostats, rotating disk electrodes and frequency response analyzers.
Modeling
COMSOL: Multi-physics modeling tool for thermal, mechanical, electrical, and magnetic processes
Gaussian: Computational chemistry tool for performing molecular mechanics and quantum mechanical calculations
Advanced materials synthesis and characterization
Inert atmosphere gloveboxes
Dry room
Differential scanning calorimeter
Tap density measurements
Karl Fischer titration
Cell assembly
Our group employs a variety of prototype cell formats which can be assembled in house, including coin cells, glass cells and pouch cells. In addition, we work closely with various vendors to incorporate the latest advanced materials into wound and prismatic cells, for high fidelity, long life testing.
JPL maintains a variety of equipment for taking advanced materials and turning them into electrodes and incorporating them into cells:
Deposition and calendaring
Vacuum drying ovens
Presses
Spot welders
Coin cell and pouch cell fabrication equipment
Cell and battery testing
Our group has a comprehensive suite of battery test units and chambers for safely evaluating batteries for the rigors of space or terrestrial applications. These chambers are used for testing flight hardware, as well as evaluating advanced cells in support of our technology development programs. These capabilities include:
21 thermal test chambers, for evaluation of test cells from -80°C to +200°C
6 Maccor units for testing
Hydrogen fuel cell and electrolyzer test stands

Dry room for cell assembly operations.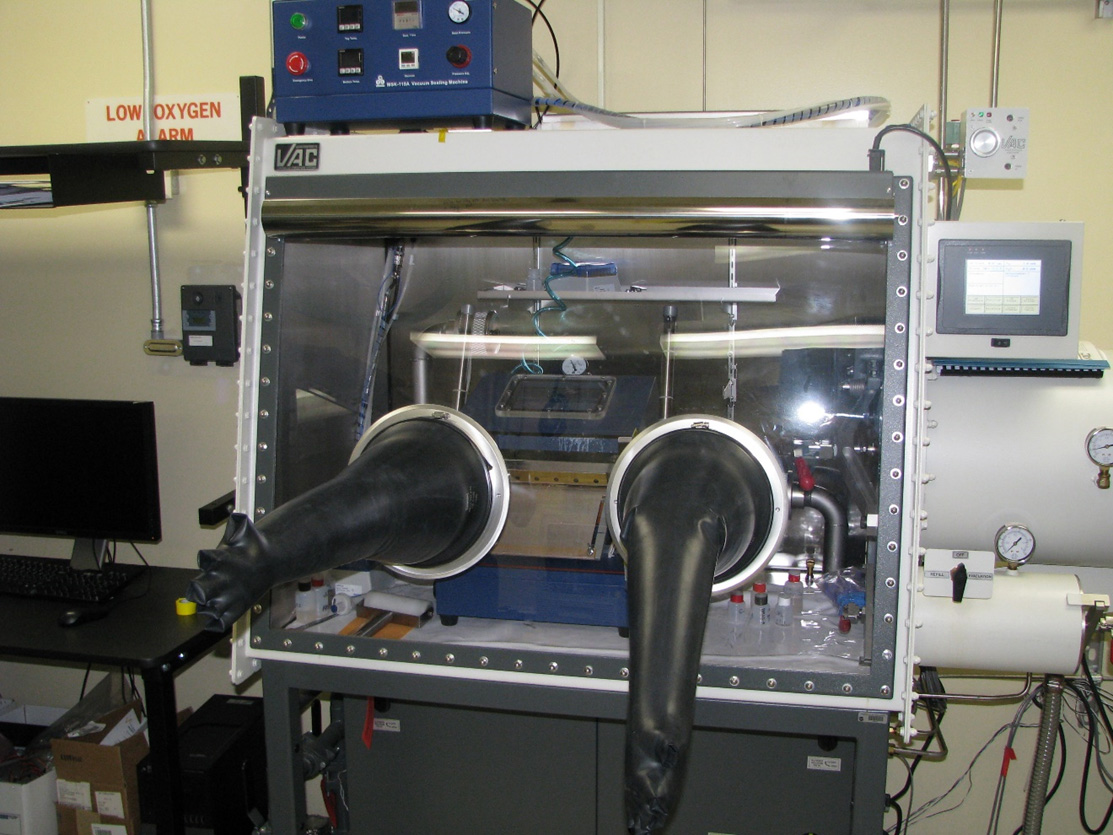 Inert atmosphere gloveboxes, for handling electrolytes and handling air sensitive materials.

JPL Electrochemical Research, Technology, & Engineering Group Battery Test Labs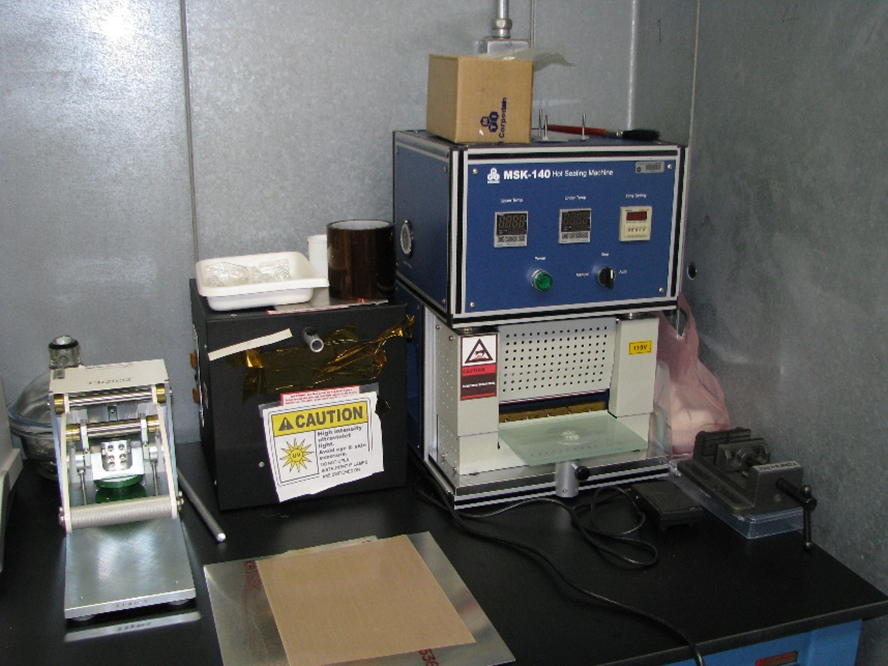 Coin and pouch cell assembly equipment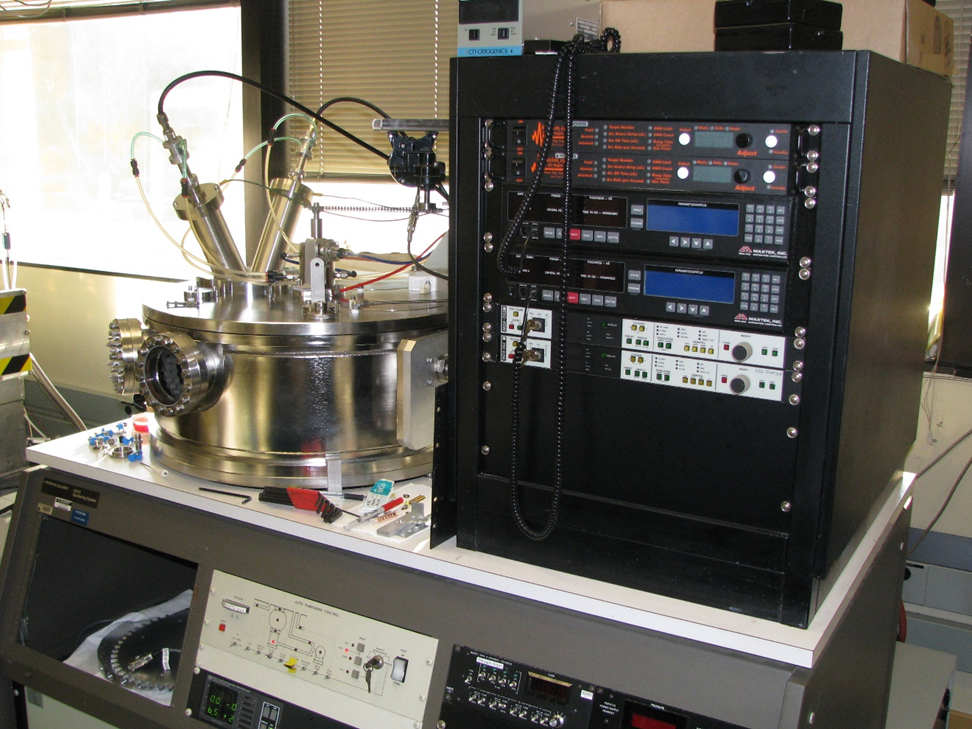 Sputtering system for deposition of thin film catalyst materials.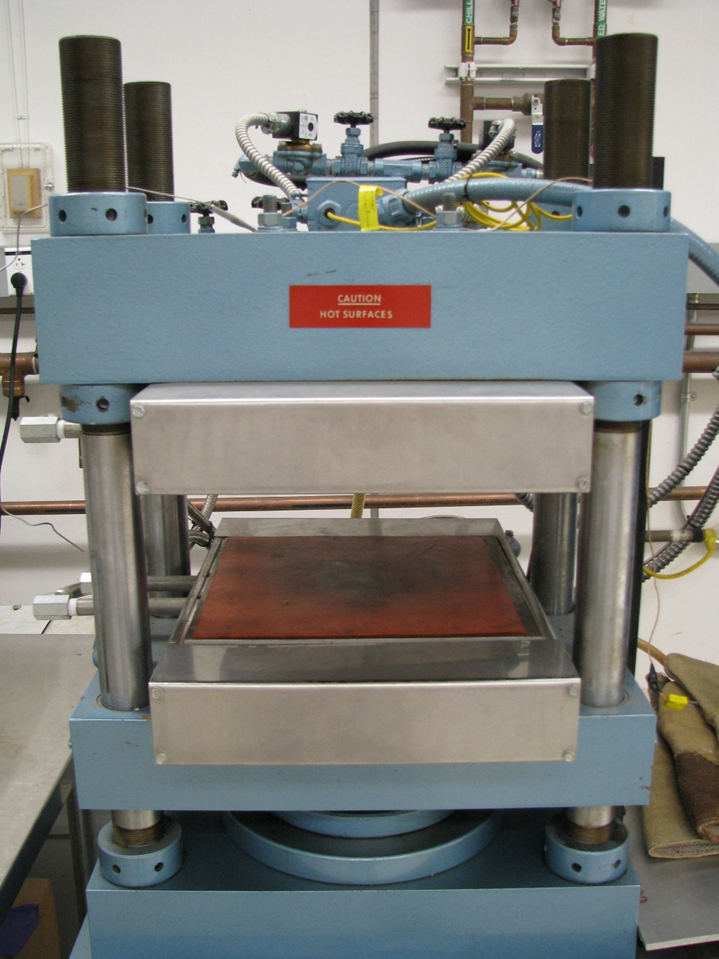 Hydraulic press for fuel cell and electrolyzer membrane electrode assembly development.